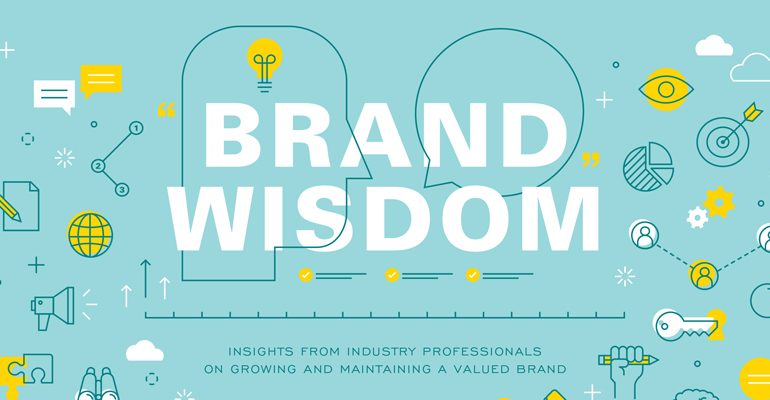 When most creative and print professionals think branding, the first thoughts typical stem from the logo and identity design. But where does branding truly start? What's the best way to grow and maintain a brand? We asked several industry professionals to share their insights on branding. Here are a few tips from the experts:
Branding a product, a service offering or even an entire company means looking beyond business output, functionality or attributes. Successful brand marketing at its core needs to tell your target audience what you stand for—why your entire existence brings value to your stakeholders. If you start by focusing on your purpose, the rest of your story will fall into place.

-Eddie Fernandez, Senior Vice President, Ogilvy Public Relations

When branding a company, product or campaign, often there's a tendency to dive into the design first. But before we even think about 'look and feel' or logos, we need to identify the brand story that drives it all. All compelling communications start with the right words—the key messages that tell your brand story. A powerful brand story is tailored to resonate with your target audience, but it's also true to your company, product or campaign—ideally it is unique, aspirational, but also credible.

-Alissa Hinkson, CEO, Paragon Communications

Building a brand should first and foremost be about building trust. For a brand to be successful, it should represent the values the company stands for and the quality of the product or service the company offers, and it should create a feeling of familiarity anytime and anywhere it's viewed. This familiarity establishes trust. Trust leads to affinity and eventually loyalty.

-Rob Neatherlin, Creative Director, The Marketing Arm

When building your business' brand, you need to carefully consider what you want your business to be known for. One important tip to remember is that being specific, versus more general with your message, will help you stand out more in the marketplace. Whatever you choose to be known for, by creating a consistent brand and messaging for your services, you'll establish a positive reputation in the marketplace, and help customers remember that it's your business they should be dealing with…and no other.

Michelle Selders, President, Brand Verbalist
Hungry for more branding tips? Be sure to request a complimentary copy of our latest promotion, Make Your Mark on Cougar® and subscribe to our Blueline Magazine.
In order for brands to remain relevant, brands must position themselves as a friend and not just a product or service. Because friends listen, care and always deliver on promises.

Patrick Short, Partner & Creative Director, Eric Mower + Associates