The first step to developing an incredible design solution is to understand your production resources.
After spending 25+ years as a print production professional in New York City, Deborah Corn shifted gears and became the self-appointed Intergalactic Ambassador to The Printerverse at Print Media Centr, providing information and resources to the print and marketing communities. After this transformation and cultivation of the Print Production Professionals Group on LinkedIn (which currently has almost 95,000 members), Corn realized one critical commonality: many print customers rely solely on their vendors as a source of information and therefore do not have a full grasp of the print options available to them that can help to boost messaging, amplify a brand and allow them to be a better resource to their clients.
To address this void, Corn created Project Peacock. The goal: gather amazing partners to show-off some of the opportunities and applications now available with digital printing, inkjet, wide format, finishing and AR/VR marketing technology. Then, take the show on the road and share "printspiration" directly with the brands and agencies.
Project Peacock kicked off last week in New York City. I had a blast speaking to a variety of creatives, print buyers and project managers, and engaging in conversations regarding print and the creative process. The best part? Seeing the ah-ha moment spread across the face of every single person we talked to while presenting the latest innovations and possibilities in digital printing.
Representing Domtar, Vanécia Carr and myself showed how digital and offset print can work together to amplify the communication needs of a variety of brands during our presentation of the Make Your Mark on Cougar® promotion. In addition, many we enjoyed presenting our Collection of Commercial Printing Inkjet Papers, featuring CougarJET®, LynxJET®, HuskyJET® and ReplyJET®. The true show stoppers were the pieces we presented that were submitted to our Blueline Gallery. Nothing is more amazing than the creativity of the customers that trust our papers for their most important projects!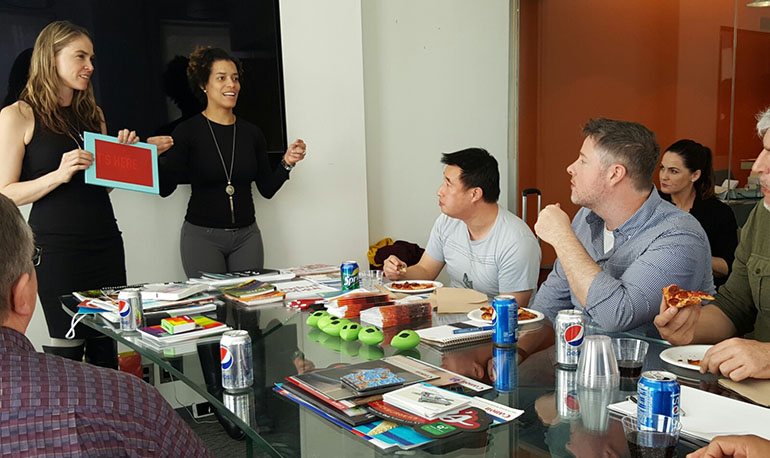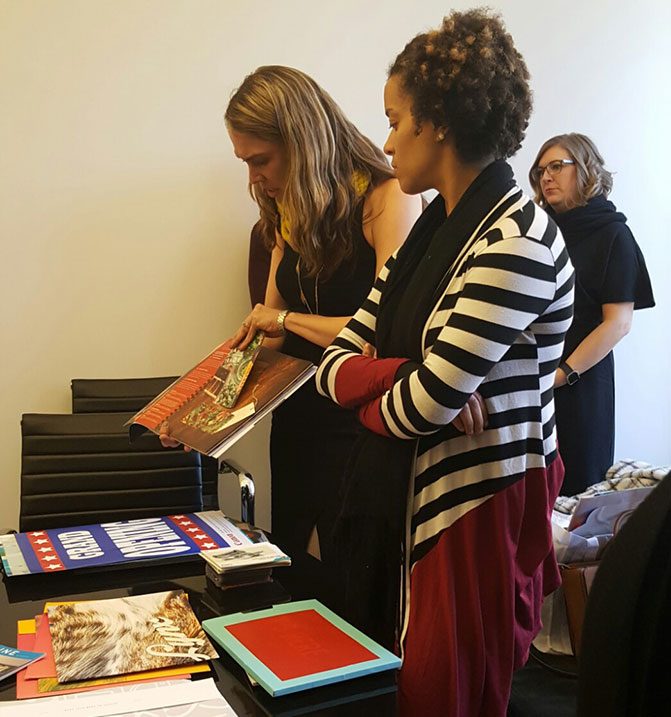 Project Peacock presenters included:
Deborah Corn: Intergalactic Ambassador to The Printerverse at Print Media Centr
Vanécia Carr: Director of Marketing at Domtar
Ashley Maydak (me!): Brand Marketing Manager at Domtar – Cougar®, Lynx® Opaque Ultra, Husky and Inkjet brands
Tonya Powers: Sr. Manager, Marketing – Production Print Solutions at Canon Solutions America
Randall Paar: Manager, Marketing – Display Graphics at Canon Solutions America
Sarah Mannone: Vice President, Client Services at Trekk
After speaking at Project Peacock and learning from the other presenters, even I have a greater understanding of the invaluable role digital printing plays in any omni-channel campaign.
A special thanks to FCB Health, Viacom, Showtime, Gigante Vas Partners, and Adler Branding & Marketing. We enjoyed sharing the love of print with all of you!