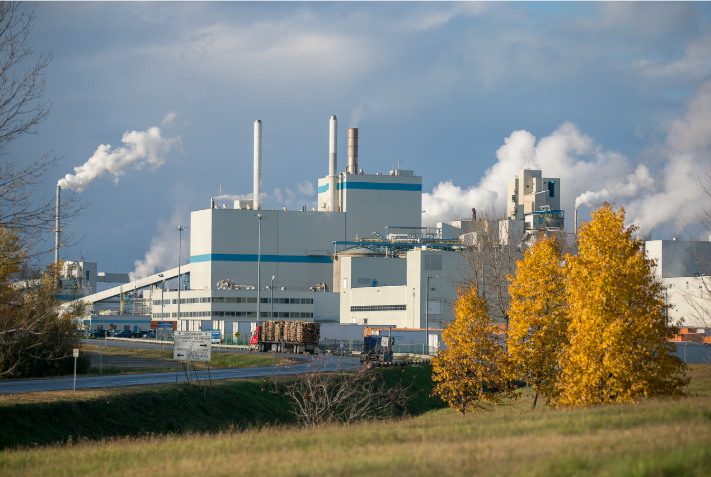 Earlier this month over 100 countries celebrated World Environment Day, the date set aside by the UN to encourage the protection of our shared planet.  This year's World Environment Day theme was similar to that of Earth Day 2018 – "Beat Plastic Pollution".
This month also marked the annual Sustainable Brands conference, a global showcase of companies embracing the challenge of offering consumers more responsible ways to live "The Good Life".  Increasingly, it seems this "good life" is one without single-use plastics like straws and disposable utensils.  In fact, the topic of how to successfully eliminate these products came up in session after session that I attended.  The same theme has also appeared in numerous high-profile news stories lately, from the European Union's proposal to ban the top 10 single-use plastic products polluting their oceans to National Geographic's renewed efforts to fight single-use plastic on all fronts – including switching the wrapping of their iconic magazines to paper.
Indeed, paper is often mentioned as part of the solution to the modern plastics conundrum in which we find ourselves, for many good reasons:
The fact that paper comes from trees, a renewable resource that provides many benefits when managed responsibly
The ability for wood fiber-based products like paper to degrade over time when exposed to the elements, unlike plastics which can potentially last hundreds of years in the ocean
The concept of forest certification, which has existed for over 20 years and ensures the viability of the forests used to source certified paper products
Just as Domtar revolutionized the industry when it became the first company in North America to offer Forest Stewardship Council® (FSC®) certified copy paper in 2005, it was an early adopter of other certifications as well.  Today that list includes two well-known Type 1 ecolabels; ECOLOGO and EU Ecolabel, each of which focuses on the sustainability of both the forest and the paper manufacturing process.

ECOLOGO
ECOLOGO® is one of North America's most stringent multi-attribute environmental certification marks.  Founded in 1988, today the program is administered by UL, a global independent safety science company.
In fact, you've likely seen the stylized "UL" logo on such everyday items as household appliances and electric chords, indicating the product passed rigorous safety testing. ECOLOGO is an offering of UL Environment, which works to advance the recognition of sustainable products and bring trusted transparency to the green marketplace.
Beginning in 2014, Domtar's Windsor, Quebec Mill met the demanding fiber sourcing and manufacturing practices necessary to include ECOLOGO on products it produced – making Domtar only the second paper producer to offer certification at the time.  Today, EarthChoice® Office Paper, EarthChoice® 30 Recycled Copy Paper and EarthChoice® 50 Recycled Copy Paper produced by the mill proudly bear the ECOLOGO mark on packaging, demonstrating they meet UL 2771 guidelines.
Though rigorous scientific testing and audits were necessary, achieving certification was worthwhile according to Kevin O'Brien, Direct of Sales, Business Papers. "ECOLOGO remains highly desirable by the largest paper consumers in Canada, including the Federal and Quebec Governments, both of which mandate the purchase of ECOLOGO Certified paper," says O'Brien.
EU Ecolabel
Established in 1992, the EU Ecolabel is a voluntary mark developed by scientists, NGOs and stakeholders to develop a transparent way for consumers to make environmentally responsible choices. Developed by the European Commission, EU Ecolabel aims to certify products whose manufacturing processes help reduce their overall environmental impacts.
Given the standard's origins, EU Ecolabel is primarily required by European customers.  A little known fact is that Domtar's Windsor, Quebec Mill is one of the few manufacturers outside of Europe that offers EU Ecolabel certification for copying and graphic paper. Today, the mill produces the "EU Flower" logo on select export brands the company sells overseas.
"Domtar's ability to offer EU Ecolabel certified paper products puts the company on par with Europe's major manufacturers and has proven instrumental in our sustained growth in the continent," says Justine Sharpe, Market Director, European Paper Sales.
As we continue to grapple with the impacts of single-use plastic pollution, businesses are realizing that paper is a product with unique and desirable sustainable features.  By offering ecolabels like ECOLOGO and EU Flower, Domtar is meeting the evolving customer needs of today's marketplace for holistic sustainability assurances.  To find out which Domtar paper products can provide your business with unmatched print results, reliability and peace of mind, learn more about Our Brands and view our Paper Selector Tool.
Related Blogs: