There are many uncoated paper myths circling the industry, the important part is knowing what attributes will work to enhance a client's print design and brand messaging – rather than detract from it.  Knowing how those papers will work with various printing equipment and post-press techniques is just as important.  With so many different offerings, the choice of paper becomes the scapegoat when the print results are not what are expected.
Print is a sensory experience. There's no denying that print engages almost all of our senses – yet the tactile quality of the medium or the sensory engagement is overlooked when designing for print. Clients and end users love print because it provides a way to physically connect with their audience, and uncoated paper provides a highly tactile experience for the recipient. Yet so many opt for the standard gloss coated paper and settle for "good enough" by the time it comes to the paper.
To overcome these uncoated paper myths, here are the top untruths of uncoated paper and how you can achieve the same results as its counterpart.
Top 3 Uncoated Paper Myths
Uncoated Paper Myth #1: Images don't pop off the page with uncoated papers. While it's true, coated papers provide images that pop, you can achieve the same vivid color and detail reproduction using an uncoated paper AND impart a rich, tactile feel to your print design. To achieve this type of result with an uncoated paper, start by choosing a paper with a uniform surface. Here's the thing, uncoated papers by nature are porous – they don't have a coating sealing them like gloss papers do, so the ink is absorbed by the paper.
Dot gain is higher on uncoated paper than coated paper. By accounting for this in prepress, you will avoid muddy images and plugged screens. Cougar® is a great example of an uncoated paper that can hold a sharp dot and yield clear, crisp print results. Simply put, specifying a high quality uncoated paper, like Cougar or Lynx® Opaque Ultra, when printing images with fine detail is critical.
Uncoated Paper Myth #2: Areas with large solids look blotchy on uncoated papers. The key to smooth, uniform results when printing large areas of solid coverage, especially rich blacks or metallics, lies in the paper's formation. This all about how the fibers lay on a sheet of paper – hold a sheet of paper up to the light. If you see clumps of fibers that look like clouds, the formation is not even.
This can be a problem when printing on uncoated paper because the ink is absorbed into the paper – remember? So when an uncoated paper has smooth, uniform formation (no clumps), ink is evenly absorbed giving you smooth, even print results. This mottled appearance becomes especially noticeable when printing large areas of solids.
The mark of a great paper is how a rich black or silver metallic solid prints on it.  When working on a project featuring areas of heavy solids, always check out print samples first to get an idea of how it handles heavy solid ink coverage.  Samples save both the designer and printer a lot of hassle because it sets the expectations before going to press.
Uncoated Paper Myth #3: Ink rubs off when printing on uncoated papers. While it's true heavy ink coverage can cause "offsetting" – this is when the ink rubs off on the sheet next to it – there are ways to prevent this from happening. Ink film thickness or total area coverage (TAC) plays a large part in ink rub. Keep TAC to 280% or less. Coatings may reduce offsetting, but until the ink film is dried all the way through the total thickness, you run the risk of smudging under certain conditions.
The Perks of Uncoated Papers
In addition to being highly tactile, uncoated papers offer a whole host of qualities to compliment design solutions:
By their tactile nature, uncoated papers convey an implied message of trust, authenticity, environmental friendliness and fiscal responsibility. All of these are very powerful traits in visual communication design and brand messaging.
Uncoated papers are pretty readily available across all print platforms: web offset, sheet-fed offset and digital printing – making them extremely versatile and accessible.
Uncoated papers are bulkier than coated papers. This is a nice benefit when you're looking to add some heft to a brochure with a minimal page count. In many cases you may even be able to drop down a basis weight without sacrificing print integrity. This is beneficial when you're operating within a budget. Since paper is bought and sold by its weight, dropping down a basis weight not only saves money on paper cost but additionally, because the finished piece weighs less, it can save money on postal costs as well.
Pound for pound, uncoated papers offer a whole host of design, print and brand solutions. The key is to understand these uncoated paper myths and know when to best use them for effective print communications.
This blog was originally published as 3 Popular Lies about Uncoated Paper, December 21, 2016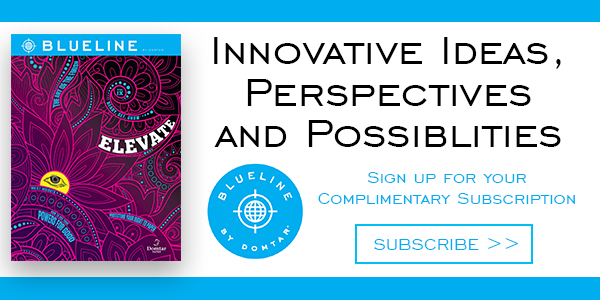 Related Blogs: