"Your mind shines brightest when you enlighten others; your heart, when you encourage others; your soul, when you elevate others; and your life, when you empower others."
― Matshona Dhliwayo
The idea of "Elevate" inspired our latest issue of Blueline Magazine. This theme of personal and professional growth resonated through many of our articles. We explore how several thought leaders in the creative and printing industries are elevating their businesses, the global community and encouraging people to do their best work.
A few highlights:
Our creative spotlight features Justin Ahrens of Rule29 and how he does good work by literally doing good and has built his business around it. Ahrens is a creative director, author, speaker and do-gooder who is highly regarded as a thought leader in integrating deeper meaning into business culture.
We explore "Protecting Your Right to Paper" with Keep Me Posted and Two Sides and how an important part of the population is being overlooked in the dash to go paperless.
Entrepreneur and business coach Jake Walker give us insights and tips on how printers can thrive in a changing market in "Ready, Set, Grow."
In "The Art of the Finish" we walk you through the steps to dial up print's appeal with an attention-getting technique. Learn more about embossing and how to plan your next project with our "Embossing Guide-7 Considerations for Your Next Embossing Project." We've even included an emboss example from our "Unleash Cougar" promotion to bring that tactile emboss experience to life.
For more information and inspiration from thought leaders in the creative and printing industries, we've got a plethora of tips and insights packed into the latest Blueline Magazine issue. If you haven't signed up already, get your complimentary subscription to Blueline Magazine today!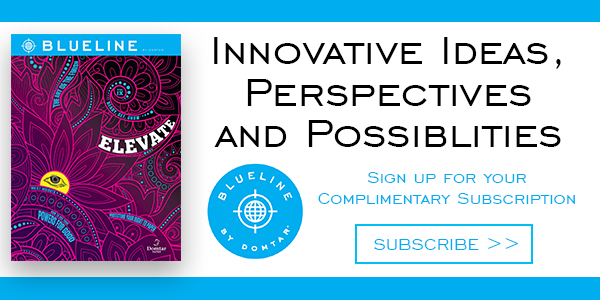 Related Blogs: